With many beautiful and diverse landscapes and a myriad of local nature reserves, Alberta has no shortage of astounding campsites. These are the best campgrounds in Alberta, according to our research.
Campground Interlakes
The Interlakes Campground is something along the Kananaskis Trail. This campground is located near the rocky coastline of Peter Lougheed Provincial Park and is popular for trekking, fishing, riding, and water activities.
Rocky Mountain Campground
A visit to this campground provides an authentic look into the past. This one is great for a different camping experience because it allows you to sleep in a trapline hut.
Dinosaur Provincial Park
This UNESCO World Heritage site is home to some of the most significant fossil finds in history. They allow you to see natural fossils and learn more about the area's intriguing geology.
Little Elbow Campground
This camp, situated in the Little Elbow Provincial Recreational Park, is well-treed and well-positioned for several wonderful walks. One of the best attractions is the 1.25-hour climb to Powder Face Ridge, which provides breathtaking vistas of the plains and mountains.
The camp is near the beautiful Elbow River, a terrific place for kids to play. An excellent fishery is nearby, with Forgetmenot Pond being well loaded with trout.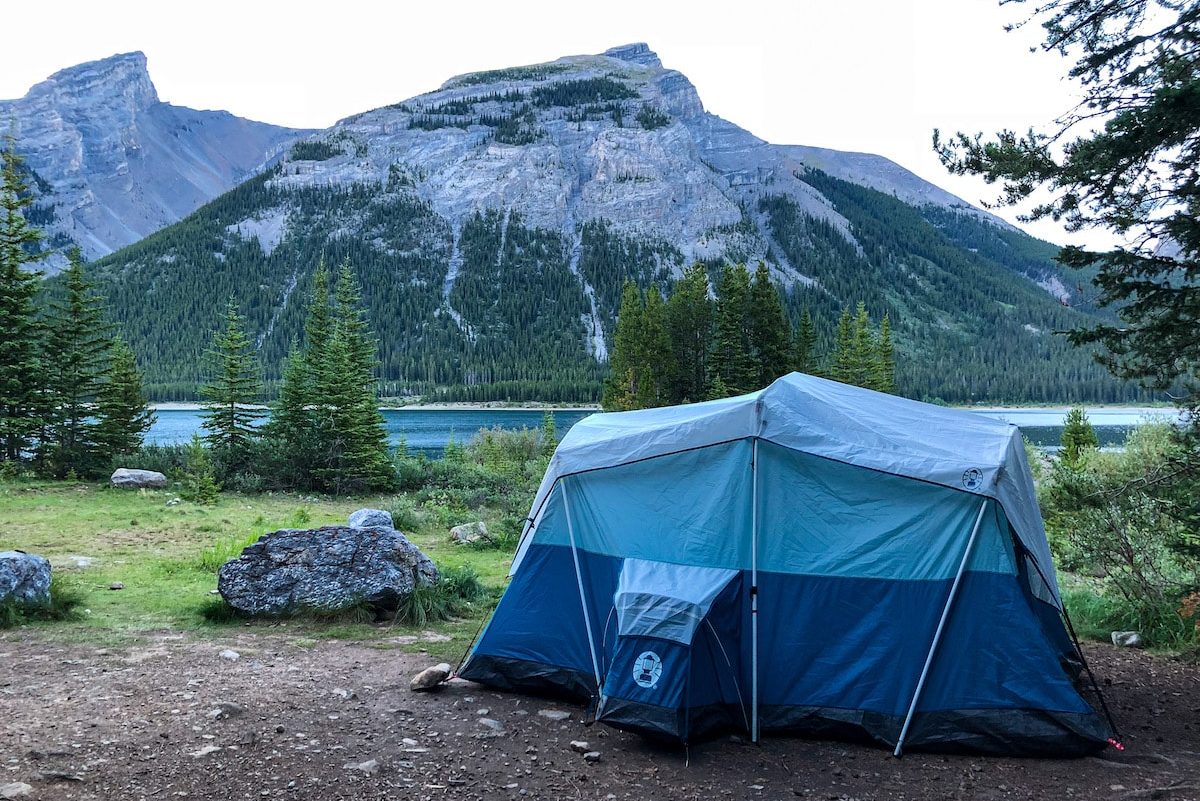 Spray Lakes West Campground
Spray Lakes West Campground is located on the Smith Dorrien Trail south of Canmore. With 50 sites, many of which are unoccupied and very remote, you will feel as if you have the campsite to yourself.
Rolling Hills Reservoir 
There are 110 regular use sites and 35 festive rental sites at this large campground. This site is positioned a little over 12.5 miles from Brooks. Many acknowledge it as one of the greatest in Alberta for families.
It provides spacious, electrified plots with their own graveled pad and green area. The swimming and beachfront area is the most renowned and fills up rapidly, allowing you convenient access to all attractions.
Chinook Campground
The historic village of Coleman is approximately a 13-minute drive from Chinook Campground. It has over 90 well-treed campsites, all of which have easy accessibility to the modest but lovely Chinook Lake.