RV camping might need a plethora of goods, many of which differ depending on the type of holiday you're on. There is no carry-on luggage limitation in an RV. The bad news is that there's a lot more to prepare.
Whether you're new to RV traveling or a seasoned road tripper, an RV checklist will come in handy. To help you feel better, we've compiled a list of camping requirements, including RV accessories, personal goods, and other stuff you should pack on every RV vacation.
Outdoor Gear 
Getting outside is one of the most exciting aspects of RV camping for many people. Whether going on a walk, a barbecue, a scenic ride, or a swim, packing the necessary equipment is essential.
Outdoor Clothing
This is another category that will differ from person to person. Some folks may want to go out much more, while others may want to stay at the property and relax by the lakeside. Regardless, this category is a great point to start while packing.
Toiletries
Stocking a bathroom for an RV journey is very different from packing toiletries for a weekend trip. Please remember that you will need to bring first aid kits, medicines, and shower supplies for the whole group.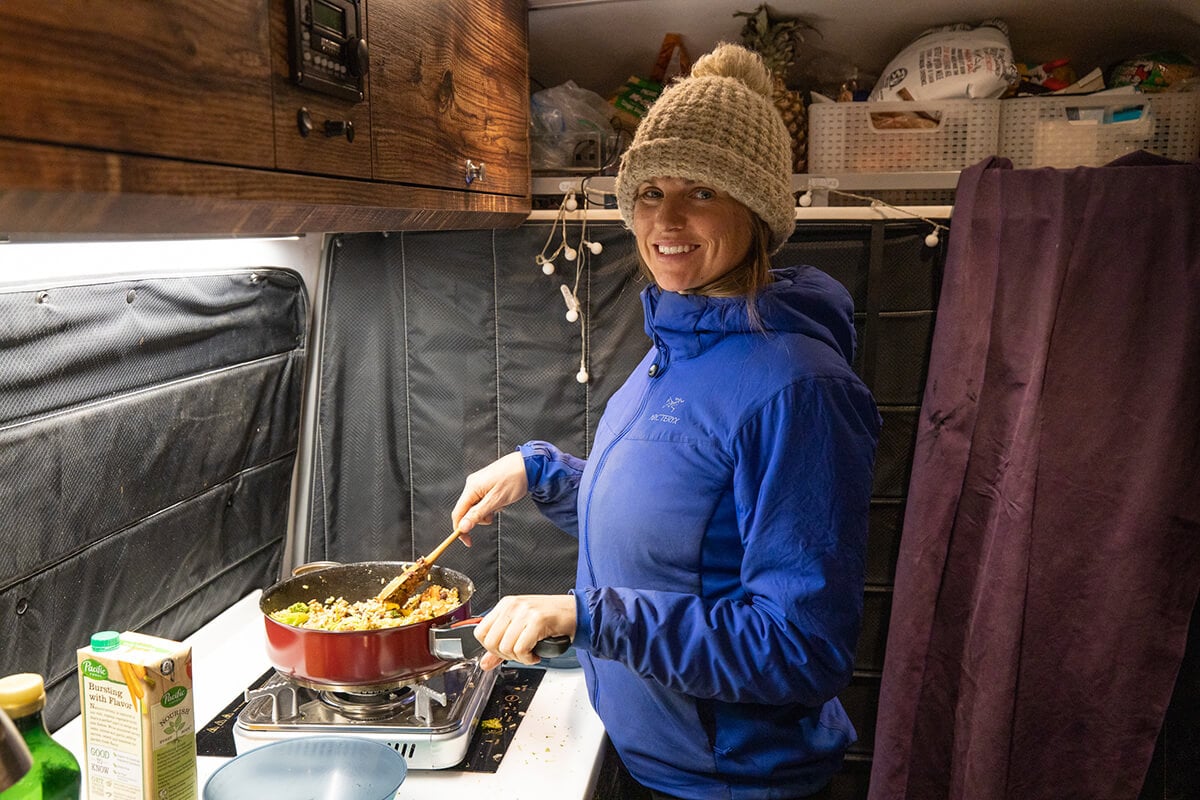 Food
This list will vary depending on what kind of food you have planned for your trip. You should also have lots of snacks and easy-to-eat foods while moving.
Items for the Kitchen
Because most RVs include a full kitchen, many RVers intend to cook most of their own meals. Cooking your meals entails taking the necessary items with you, including pots, pans, kitchen utensils, gas, and burners.
RV Maintenance
Nothing is more frustrating than a malfunction along the road. However, you can have your RV in excellent condition with minimal maintenance. Fill out the maintenance checklist to ensure your RV runs properly on your next RV road trip.
Other miscellaneous
This list contains all the extra items that do not fit into any other category. Some goods are ideal for a cloudy day indoors, while others are purely imperatives.